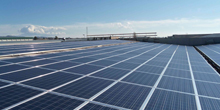 SYSTEMS DEVELOPED WITH INNOVATIVE MODULES DESIGNED FOR ARCHITECTURAL INTEGRATION WITH "CAPILLARY COMB" FRAME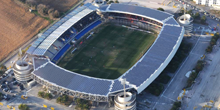 SYSTEMS DEVELOPED WITH TRADITIONAL MODULES EL60 – EL72
INNOVATIVE MODULES DESIGNED FOR ARCHITECTURAL INTEGRATION WITH "CAPILLARY COMB" FRAME (PATENTED SYSTEM)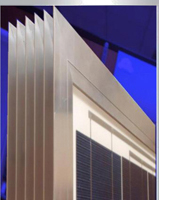 It is named "Capillary Comb", the solution which enables EL.ITAL. to use its poly-cristalline PV modules as roof coverage thus allowing the users to obtain incentives provided by "V Conto Energia".
This system, simple and effective, uses a particular and unique section of the frame (European patent pending) thus avoiding raindrops infiltration between modules realizing an ideal covering for pre-existing as well as new surfaces without additional protective devices.
All EL.ITAL. modules IS series (System integrated) are equipped with this device.
The installation is easy thanks to the clamping system between adjacent modules thus creating a surface without opening.
Finally,  thanks to this type of frame, the assembly of the module results to be less critic and well bearing situations such as "corner mismatch" and "lack of flatness" common in pre-existing roofs.