Energy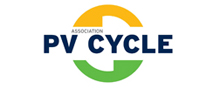 With reference to solar energy, the company has been currently structured in order to allow the production of high quality PV modules starting from January 2010 for a total production of 40 MWp/per year, (currently in process of increase of 75 MWp) . A special mention is deserved to the achievement of a goal in order to guarantee a production of high quality products as well as long-lasting and capable of high performance.
Products & Services

The set of PV modules in poly-crystalline silicon, meets the needs of large ground based systems as well as solutions of roofing systems for both residential and industrial coverage. The high efficiency and the quality of the industrial process of EL.ITAL. Energy ensure an economic upturn without surprise. An on-going research is oriented at innovation in order to meet the real customers' requirements.
Expertise
Project Management: The project team is able to identify the best energy generation system taking care of the required components too. Furthermore the team is able to provide support for the Business Plan drafting and for the procurement of the required authorizations.
Design & Engineering: The R&D team is responsible of products innovation thus making them Technological leader as well as of production process improvement in order to increase their reliability and competitiveness.
Materials management: The product quality is strongly related to suppliers' accurate selection, while its competitiveness is related to profitable trade agreements. This is the reason why EL.ITAL. focuses its attention upon materials purchasing and its management. Incoming Inspection and Q-Data controlling has taken advantage of the experience gained by EMS Division during its thirty-years activity.
Technologies
The PV production line is realized by using the most innovative technologies and it involves the following phases: